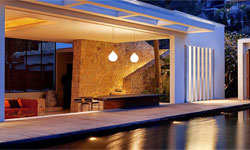 Finding Properties
in Glendale, CA
At 30.6 square miles and nearly 195,000 in population (2012 census), the liberal city of Glendale is the third largest city in Los Angeles County. Residents in Glendale are better educated than the average Californian, with almost 12% having graduate degrees. The unemployment rate is fairly high (10%), but the crime rate is less than half of the US norm, and the accident rate is even lower.
Glendale's biggest employers are the city and school district, and its two large medical centers. Nestle's US headquarters and IHOP headquarters are located there. One of Walt Disney's two main production studios is there and Glendale is considered the home of TV and movie animation. Bob's Big Boy fast food chain started in Glendale, as did Baskin-Robbins ice cream stores.
Cultural Attractions in Glendale, CA
The Glendale area was originally the home of the Tongva (People of the Earth). Tongva Peak, in the Verdugo Mountains above Glendale, is dedicated to them. It's a steep hike with a marker on the top.
Forest Lawn Memorial Museum & Cemetery is famous for its art collection and the tombs of numerous celebrities. The exhibits change regularly and entry is free. The mausoleum has beautiful stained glass windows. The cemetery, itself, is hilly and vast (with the museum on top). Its grounds are kept really well and the place radiates an attractive serenity.
The Alex Theater is an institution in Glendale for plays, musicals, concerts, and music. It was designed in the 1920s with a simple layout that is beautiful inside and easy to deal with. Watch out for the stairs, though. They're steep and it's easy to trip. The traffic can be difficult too, so either go early or carpool.
Shopping in Glendale, CA
There is a high preponderance of Nike stores, Starbucks, FedEx and UPS outlets in Glendale, plus over 7,000 restaurants. There are also four main shopping malls:
Galleria Shopping Mall opened in 1976, and was revamped, when the Americana moved in across the street, into an attractive outdoor mall with hundreds of trendy shops. There is plenty of parking that accommodates both shopping centers.
Americana at Brand – This upscale shopping center has numerous balconies and a central fountain, where it's pleasant to relax and listen to music. There's a good selection of restaurants, shops, and there is a movie theater. Parking is spacious.
Glendale Cycles – This is one of the best bicycle stores around. They have a great selection with good service, and the store is organized and clean. Repair are carried out quickly and prices are reasonable.
Transportation Options in Glendale, CA
Most residents drive places – an easy thing to do, since there are four freeways running through the city: CA-2 going south along the east border of Glendale, CA-134 going west between San Fernando Valley and LA and then morphing into the CA-101 heading north, I-210 going southeast through north Glendale to Pasadena and beyond, I-5 running southeast on the west side of Glendale all the way down to the Mexican border.
Two thirds of Glendale's workers commute outside of the city, one third work in the city. Mean commute time is half an hour, due more to traffic than to distance. Taking public transportation helps cut down on the frustration of driving crowded streets.
Metro buses take you throughout the San Fernando Valley and down into Los Angeles. From the Glendale Transportation Center you can take the Greyhound Bus or choose between three train lines, including Amtrack and Metro link.
Weather in Glendale, CA
Like most of the LA area, Glendale has a Mediterranean climate. The temperature averages between 52-80 degrees F. The highest ever recorded was 110 degrees several times, the most recent of which was 1990. The lowest was 17 degrees in 2003. It doesn't rain often, so having rain gear is not essential.