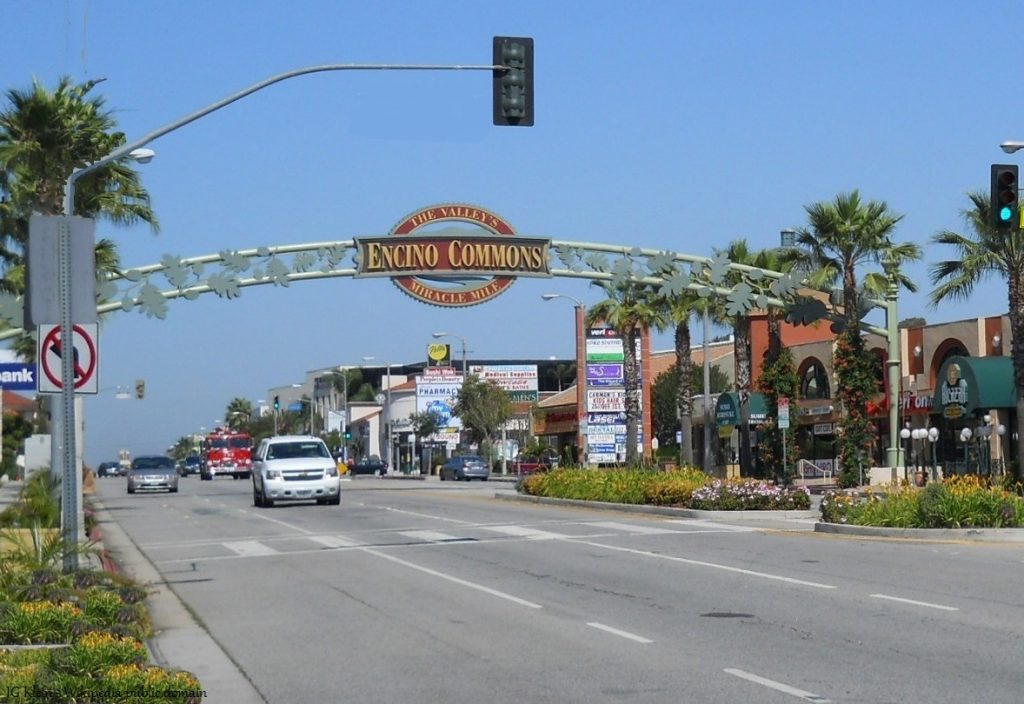 Encino is a wealthy neighborhood in the center of the San Fernando Valley. Encino stretches up into the Santa Monica Mountains, where extravagant  homes can enjoy a gorgeous  view of the city. The Westside, West Valley, and Burbank are locations easily accessed by the residents of Encino.
Population
As of 2008 44,581 residents live in the Encino neighborhood. The ethnical breakdown is 80.1% whites, 8.5% Latinos, 4.9% Asians, 2.4% Blacks, and 4.1% others. The neighborhood is considered not ethnically diverse.
Restaurants
Ventura Boulevard is where most of the restaurants are located. There are a variety of places to eat including chain restaurant and local
diners. Head to More Than Waffles is a popular breakfast restaurant famous for their tiramisu pancakes. Katsu-Ya is the top trendy sushi bar in the San Fernando Valley. They are famous for their spicy tuna on crispy rice and lobster dynamite. Encino's tends to lean towards a more mature nightlife. The Red Room Food and Wine Bar has an amazing long wine list and the perfect appetizers to settle in your drink.
Costs
Encino is a pricier part of Los Angeles. A one-bedroom apartment in
Encino costs about $1,496 per month which is about 17% higher than the rest of the Los Angeles area . If you choose not to drive because of the high gas prices the Metro costs $1.75.
Shopping
Encino doesn't have any shopping malls but, they do have a long list of boutiques and stores on Ventura  Boulevard. If in need of a major shopping mall Westfield Fashion Square in Sherman Oaks and Westfield Topanga are both nearby. For grocery shopping there is a Ralphs, Trader Joe's, and Gelson's located in Encino.