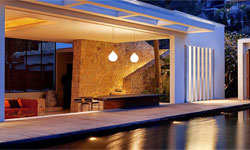 Chatsworth is a more calm neighborhood in the Los Angeles area. This is a great area for nature lovers with beautiful views and great trails. The community takes pride in their history which you cam witness at Valley Relics Museum. Nearby cities are Porter Ranch, Canoga Park, Granada Hills, North Hills, and Tarzana.
Population
In Chatsworth,  there are about 37,102 residents. The neighborhood is considered to be moderately diverse. The ethnic breakdown is 65.7% White, 13.7% Latinos, 14.4% Asians, 2.2% African Americans, and 4.2% other.
Costs
Chatsworth has a fair cost of living compared to the rest of the Los Angeles area. The cost of leasing an apartment is around $1,246 a month. The gas could get pricey with a 13% higher than the average national price.
Shopping
The shopping around Chatsworth has the best of both worlds. It can range from trusted brands to small boutiques. The community doesn't have a central shopping center but, you can get to the Westfield Topanga shopping center in 10 minutes. For grocery shopping  there is Ralphs, Von's, and Trader Joe's. Then, for people that prefer organic foods the Farmers market is open every Saturday morning.