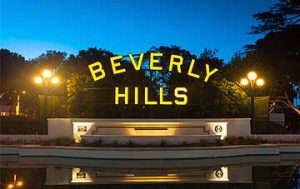 Beverly Hills is one of the most coveted addresses in the nation, with arguably the most famous ZIP code. But with the typical residence in the 90210 (or the rest of the city) costing millions of dollars, home buyers can use some help in the high-stakes Beverly Hills real estate market.
Using March 2016 data from the real estate site Agent Ace, NerdWallet analyzed Beverly Hills market trends. If you're planning to buy there, here's what you need to know about the local housing market.
Real estate market in Beverly Hills
It's no secret Beverly Hills is expensive, but what should you expect to spend? Will you have to pay more than the asking price? Here's a look at the Beverly Hills real estate market.
Is it a buyer's or seller's market?
Beverly Hills has recently become a seller's market. In January, the city was a buyer's market with 187 homes for sale. Now, with fewer houses available and a slightly more aggressive market, Beverly Hills looks like one that's more favorable for sellers.
Most-popular homes in Beverly Hills
Single-family houses topped the market, with Spalding Drive leading the pack as the hottest street for sales in March. Condominiums also sold well that month, although few town homes were purchased.
Cost of a Beverly Hills home
The typical home in March listed at $3.7 million, a dip from the previous month, when the median home price was over $5 million.